I am a computational Earth and planetary scientist interested in planetary evolution and (in)habitability. My research focuses on – but is not restricted to – the interior and tectonic processes that shape rocky planets such as Venus and Earth. I am involved in several space missions dedicated to unravel the mysteries of our neighbouring planet Venus. This includes my roles as a scientific collaborator to NASA's VERITAS mission and ESA's EnVision mission. 
I am further passionate about project and team management, science communication, teaching, and diversity. I have a track record of organisational skills and professional outreach experience. I previously served several roles in the Geodynamics Division of the European Geosciences Union and am currently on NASA's Venus Exploration and Analysis Group Steering Committee. I am committed to foster a more open, diverse, and inclusive community for scientists. 
Jet Propulsion Laboratory, 4900 Oak Grove Drive, Pasadena, CA 91109, US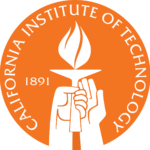 1200 E. California Blvd., South Mudd Building, Rm 266, Pasadena, CA 91125, US
Outreach articles/activities, science communication, and professional service roles
Academic / research experience
Principal Investigator on research project dedicated to unravelling the mysteries behind Venus' tectonics and volcanism, awarded by the Swiss National Science Foundation. 
PhD dissertation: Shaping Earth's interior evolution through chemical and rheological heterogeneity in the lower mantle
MSc thesis: Plume-lithosphere interactions on Venus and the origin of coronae: inferences from 3D thermo-mechanical modelling
BSc thesis: Obtaining a high resolution geomagnetic field intensity curve for the Azores region, the IZZI-Thellier approach
$140.000 Fellowship grant
Postdoc.Mobility grant awarded by the Swiss National Science Foundation (SNSF) in 2022 to be the Principal Investigator on a two-year long research project (2023-2025) at the California Institute of Technology and NASA Jet Propulsion Laboratory (USA).
$2000 Grant by ETH Zürich for women-in-STEM peer-mentoring group
Grant awarded for the Planetary Equity group within ETH's career-building program for women in science (2021-2022). Theme: 'Self-development as a pathway to an equal scientific career'. 
European Geoscience Union award
Award from the Geodynamics Division for an outstanding performance as a young scientist during the EGU General Assembly 2019 in Vienna, Austria. 
2018 Award Swiss Federal Institute of Technology
Awarded for the best MSc thesis research of the whole Department of Earth Sciences, ETH Zurich, Switzerland, in the graduation year 2018.
$36.000 Scholarship by the Swiss Federal Institute of Technology
Full scholarship for two-year MSc degree in Geophysics at ETH Zürich, Switzerland (2016-2018), based on previous academic excellency.
$10.000 Research grant by Foundation "Stichting Molengraaff Fonds" (TU Delft)
Research fund awarded for my BSc thesis research project and related paleomagnetic field work on the Azores, Portugal.